The three-sheet interview prep technique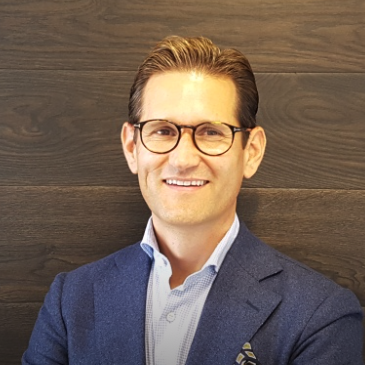 28 August 2019 by Grant Brummer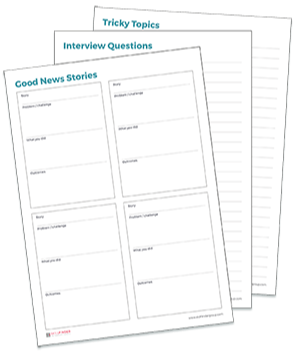 Preparation is the key to doing well at an interview, but where exactly do you start and finish? At Skillfinder, we use a simple process to help our candidates prepare for a big interview using just three sheets of paper.
In a world where your personal brand is becoming increasingly important, you can't afford to turn up and wing-it at an interview. Preparing yourself for an interview will allow you to structure your thoughts on what you can offer the company and help you think about what you are looking for in your next role.
Being prepared will also calm your nerves, as you will have thought carefully about what you want to get across, and this will help you avoid any awkward silences
​
​
First - research
Before you download the three sheets of paper, you need to do some background research in two stages. The more you know about the job and the company, the better you can prepare.
Start by talking to your recruitment consultant. They will have met to the hiring manager and been briefed about the role in detail and know everything about the company, so they should fully understand everything about the position you're interviewing for.
Your recruiter will also have a 'feel' for the company's culture & the type of person they're looking to hire. So, they should know exactly why you will fit into the team.
Next, do some online research. Go beyond the company's website and what they tell you about themselves. Look at what people are saying on social media and in the news about them. This will help you get a sense of the company's culture as well as what they do.
Now you've got a good sense of the company and what they're about, you can prepare yourself using three sheets of paper. Download our preparation pack here or use three blank pages of paper.
Sheet 1 - Your Questions
On the first sheet, write out all the interesting and intelligent questions you have about the company. For example, what do you want to know about:
The role?

The team?

Their culture?

The technology you'll be working with?
Think about how the role can progress and the other things that would make a difference to you when deciding whether to work there. Remember you are interviewing the potential employer as much as they are interviewing you.
You are going to take this sheet in to the interview with you, so leave spaces between the questions where you can write in the answers.
Sheet 2 - Good News Stories
On the second sheet of paper, think about all the 'good news' stories throughout your career - the stuff you're proud of and would love to talk about. Write them out in detail.
It's these wonderful stories that you are going to use when, for example - you are asked 'competency based' questions. You know - the ones that start with the words 'give us an example of when..'.
Preparing in this way will allow you to give really positive real-life examples of your best work. You'll be selling yourself without even knowing it!
Sheet 3 - Difficult Questions
On the third sheet of paper, I want you to think about all the 'tricky' questions that you might be asked. For example:
What are your strengths?

What are your weaknesses?

How do you like to be managed?
It's easy to be caught off guard by the sort of questions that need a bit of soul searching. Thinking about these in advance will help you be more confident in the interview.
Prepare to talk about subjects that could be difficult. For example, have there been any gaps in your career? Why did you leave your last job after a such a short stay?
Work out how you will answer these questions and do the work on paper.
You're prepared
Now that you've completed all three pages, you can put pages two and three away. The work you've done in completing them will have prepared your brain - so now you're ready for whatever the interviewer asks you.
You'll only take the first sheet with you into the interview. The person interviewing you will love that you are prepared, and it shows you are diligent and have a genuine interest in their company.
One more thing.
Always be yourself in an interview. Be honest in your answers and try to be positive in your response to all their questions – even about the difficult issues you end up discussing.
Try our simple three-page technique next time you have an interview and you will have the confidence to be clear and concise in your answers.
Download the three-sheet interview preparation technique here.