How to Get Your CV Found Online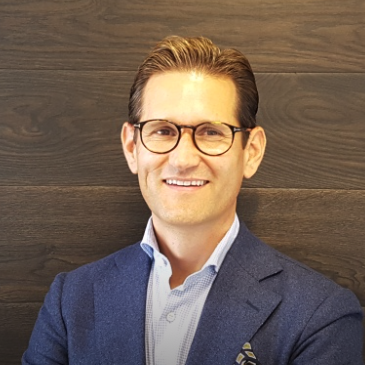 06 August 2018 by Grant Brummer
How to Get Your CV Found Online
​All too often, we hear that candidates have been sending their CV out to hundreds of jobs and that they aren't getting anywhere and feel like giving up...

Your job hunting efforts should not be so difficult and yielding such low results with all of today's new methods for job hunting online!

For now we want to look at how you can make your CV effective, so that when you do send it out or upload it to job boards, you're attracting the right positions.

To make the most of your CV, you should be posting and uploading your CV to online job boards, recruitment websites and also using your LinkedIn network (get an account if you don't have one!).

When you post your CV online there are various methods and techniques that you can use to come up in all of the correct searches. In general, the better your CV is written in terms of keywords, the more relevant searches you will appear in online.

If you're working with a recruitment agency or have sent your CV to recruitment agencies in the past, then it's very likely that you'll be stored on their internal databases, but it's still imperative you keep your CV up to date on external databases.

How Do Recruiters Find Your CV?

In house and agency recruiters like Skillfinder International use a set of keywords in search engines and databases to find new candidates. They will use words that have been given in a job description, to bring up the right candidates. That's why it's extremely important to use all words that are associated with your ideal job to come up in these keyword searches. If you miss anything out, then you risk not coming up in searches or being at the bottom of the search.

Easy tips to get found include:

1. Use descriptive words.

2. Don't use too many keywords! - sometimes candidates will fill their CV with keywords to ensure they get found. This has a negative impact on what you're hoping for because you will be labelled as a SPAMMER.

3. Be clear with the keywords that you use - It should be clear to anybody (recruiter or not) reading your CV what your skills are and how they are relevant to the position.

4. Keep your CV refreshed and updated online - Generally, recruiters will only look for the newer CV's, if you haven't updated your CV for a certain period of time, you may no longer be alerted for relevant jobs.

5. Include relevant industry keywords - A lot of the time, recruiters will be looking for candidates in specific industries. If you don't put the industry keywords in your CV your CV will not appear, don't restrict yourself!

6. Keep up to date with terminology – Especially in the IT & FinTech Industry, new terminologies and technologies are continuously emerging and you must be familiar with them In order to be found and considered for certain jobs.

At Skillfinder International, we work very closely with our candidates and make sure that their CV's are always up to date. We advise and guide candidates if we think they could be doing something better on their CV, to enhance their chances of securing a new job.

If you're looking for a new job in the technology sector, please send your CV to info@skillfindergroup.com or call us on +44 (0)203 763 9500

​