Why Work Internationally?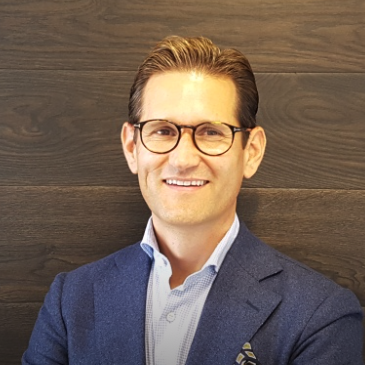 09 March 2019 by Darren Hall
​Why Work Internationally?
An increasing number of work seekers recognise that their perfect job may not be 'down the road' and that relocation may be required. Of course, for many people, it's unrealistic to uproot and move simply because of an attractive job opportunity.
For others, relocating and moving overseas offers exciting possibilities!
 Typically, the reasons Candidates seek work overseas vary considerably including a change in personal circumstances, seeking a different work/life balance away from the big city life or simply an interest in different cultures and new experiences. 
Once a decision has been made to consider overseas assignments, where do you start? It's important to think about which locations match your aspirations i.e.What are the work opportunities in that region? What salaries are paid and what are the tax levels? What is the working culture like? What lifestyle opportunities are there? Are there any Visa requirements? Will there be any language barriers?
Remember, if you have families/a partner, it is advisable to discuss the practicalities of relocating abroad at an early stage - to avoid disappointment or conflict later!
Research can be undertaken on the internet, via colleagues and with specialist international recruitment companies.  
How to Work Overseas & What to Look Out For
When considering working outside your home country, it is recommended you select a recruitment partner who is well connected and understands many of the hurdles you may face as your pursue interesting positions. 
Each country has its challenges such as tax rates which vary considerably.
If you are a contractor/freelancer, regulations and legal statuses of freelancers need to be understood. For instance, in Germany, the labour leasing (AUG) reform of 2017 has dramatically changed the landscape for freelancing.
At Skillfinder International we have been assisting candidates with relocating internationally for 15 years and have a good understanding of the aforementioned factors; and if we don't know the answers, we know who to ask.
Compliance is a major consideration and we have noted a big push from our customers to work with local suppliers who understand the legal challenges. As such, we now operate through offices in The UK, Germany & Luxembourg. Our network ensures we are able to support Consultants in setting up and operating overseas.
Many countries are still struggling with large amounts of government debt, so authorities are scrutinising supply chains for tax compliance. Don't be fooled by 'too good to be true' payroll schemes that offer overly attractive net pay; the risks are too high. Check that your chosen recruitment partner has experience in placing candidates in your preferred location. If you operate via a Personal Service Company, have you verified whether you can use that in the host country and for the likely duration?
If you are seeking a Permanent (employed) role - did you know that some EU countries make 13 annual salary payments (not 12)? Salary may be very attractive in the Nordic region, but remember to consider tax rates. Switzerland also pays good salaries, but what about the cost of living?
Brexit has created opportunities and challenges for working overseas. From a positive perspective, many companies have taken the decision to increase hiring in locations such as Frankfurt, Dublin, Luxembourg and Paris - so there are potentially more interesting opportunities for skilled Candidates in Financial Services and FinTech. 
Finally, once you have identified your preferred Recruitment partner(s) and are seriously pursuing overseas positions in your selected destinations, it is always a good idea to interview face to face with the end customer; this demonstrates a commitment on your behalf and provides the opportunity to investigate the work environment and city of choice first hand. Sometimes clients will even cover the interview costs. 
Now that you have secured a position in your country of choice, it is time to move and experience living and working in a different culture with all the possibilities that brings.
I'd love to hear how your move turned out for you. Darren Hall - Director at Skillfinder International / 02037639500