Robotic Process Automation (RPA): Why now?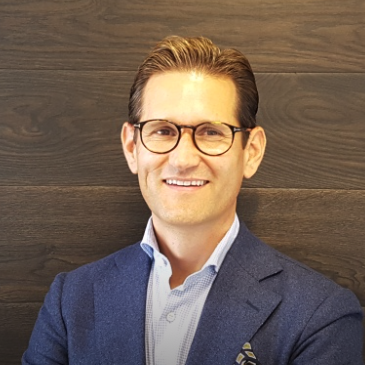 20 June 2019 by Brad Harris
Robotic Process Automation (RPA): Why now?
I've never really delved deep into the world of Robotic process Automation (RPA); I was always under the impression that it was simply a workflow tools often withheld to manage more repetitive tasks and activities in the workplace.
With AI and Machine Learning making a huge impact in enterprise businesses around the globe in recent years, and an increasing openness to using AI for decision making, specialists are now using Machine Learning to help those same "Robots" notice changes in behaviour and spot patterns allowing them to handle more and more complex tasks in the workplace.
Speaking to a few senior managers in Data Science and Analytics departments in large companies across the Nordics, I've been made aware of an ever increasing need for skilled RPA developers with experience in BluePrism. This has prompted a personal interest in further understanding the evolution of business process automation; from the 1970's when people used computers for rudimentary automation to now, when people are creating robots that can adapt to change and automate activities in a constantly changing environment.

BluePrism's Global Expansion
In the past 18 years BluePrism has gone from being a small start-up based in the UK to a multinational corporation with 6 offices across the United States, 4 in Europe and 5 in Asia. It wasn't until 2016 when BluePrism became a public company, and 2017 when they released a cloud-based version of their software that the business really took off.
This sudden growth allowed them to make yet another change in 2019 with the addition of a new AI engine, and now they've announced the opening of a new office right in the heart of my market; Stockholm.
I'm excited to see how the introduction of this office space further impacts the RPA landscape in the Swedish capital.
Robert Ekstrom the Vice President for Northern EMEA said this in his most recent interview
"We already have a strong footprint in the Nordics and have seen more than

 

100%growth in these countries."

 

*
Recruiting in RPA
I've spoken to a handful of RPA developers, managers and Data Scientists who work alongside teams of automation specialists - and asked them why they feel RPA has become such a focus for many banks, financial consultancy and large enterprise businesses in the recent years. Most of the answers were congruent; since arrival of A.I and Machine Learning in business around the world the full potential of RPA has been unlocked with many jumping on the bandwagon in the past 2-3 years.
A large percentage of the developers that I've either seen or even spoken to only really had around 2 years of experience with RPA let alone with BluePrism or UiPath (another popular RPA platform) with many only sitting down to get their first BluePrism certifications in 2019.
Some have estimated that the current RPA industry is worth $2.3billion, and that it could grow by 90% to roughly $4billion in the next 3 years. *
If people think that the RPA, A.I and Machine Learning market are booming right now, I think that they've seen nothing yet.
If you are an RPA specialist looking for a change of environment, a hiring manager looking to increase the size of your team or somebody that is simply interested in learning more about RPA - please don't hesitate to reach out to me as I'm always open to having a chat about the market. Brad Harris
​
Related Links/Source
* Blue Prism Continues Global Expansion Opening New Office in Sweden - Blue Prism
* RPA and AI will be commoditized productivity tools within 5 years - Paul Sawyers, - 22/06/2019
* Forbes - 21/12/2018 - Top Six AI And Automation Trends For 2019