Should you be working a four day work week?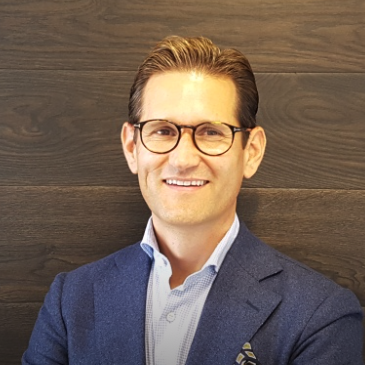 10 November 2019 by Grant Brummer
Currently, it seems that the prospect of working a four day week is being widely discussed about everywhere. Recently, John McDonnell the Shadow Chancellor announced at the Labour Party annual conference in September 2019, that Labour would be looking to reduce the UK's working hours to 32 hours within the decade and would be pushing for a 4 day working week. However, the debate over working hours is hardly a new one. In fact, in 1930, economist John Maynard Keynes predicted that we'd all have a 15-hour work week by the 21st century. While this may be slightly ambitious – is working just four days a week achievable? And, can people accomplish the same amount as they do in five? Here are the pros and cons of a four-day work week.
The pros of working a four day week:
Productivity
While recently we wrote about the habits that kill workplace productivity, there is mounting evidence that working less may actually increase your output. Research from Stanford University revealed that overworked employees are actually less productive than those working an average or normal schedules– and that productivity peaks at 25-30 hours. This is backed up by international productivity data. Some of the most industrious countries in the world, such as Norway, Denmark, Germany and the Netherlands, work an average of 27 hours a week.
Employee satisfaction
A four day work week has been claimed to help with employee satisfaction, retention and engagement. With less stress and a greater work-life balance, staff reportedly engage better with their work, along with increased motivation and creativity.  From 2015 to 2017, Sweden conducted a trial study into a shorter week. Nurses at a care home worked only six hours for five days a week. Results were largely positive with nurses logging less sick hours, and reporting better health, mental well-being and greater engagement as they arranged 85% more activities for patients.
An equal workplace
One pro of a four day work week is that it can promote a higher level of workplace equality. When the UK looked at the reason why people were not seeking a job even though they were at the prime labour age, two million people said that childcare responsibilities were holding them back. Out of that figure, 89% were women. A four day working week would allow more opportunities to balance their personal and professional needs – and is an effective method to counter gender disparity.
Carbon Footprint
Countries with shorter working hours typically have a smaller carbon footprint. A trial conducted by the US state of Utah for government employees showed a significant ecological impact from reducing the average work week from five to four days. During the first ten months, the project saved over £1.36m in energy costs and a reduction of at least 6,000 metric tons of carbon dioxide emissions. The cons of working a four day week:
The cons of working a four day week:
Not enough time
An unfortunate, but perhaps obvious con of introducing a four day week is that employees might not be able to meet their overall workload. This was the case in France. When the country moved to the shorter schedules, they discovered that workers were still putting in the same amount of time professionally. The only difference was that their employer was now responsible for paying the extra time as overtime wages – which proved to be very damaging to companies' bottom line figures.
Difficult to implement
Furthermore, working a four day week may simply not be viable for a number of businesses. There are certain industries where companies must maintain a 24-hour presence, and many more that need to be available every day of the week.  If most of the world are working a five-day week, clients and customers will be expecting services delivered to this schedule. In fact, when Utah introduced a four-day work week for state employees, the otherwise successful scheme was eventually ceased due to the complaints from angry residents that couldn't access services on Friday.
Lack of desire
While many may automatically assume that workers are desperate to start working a four day week, and it has been reported that 63% of Britons are in favour of it – there may be a large amount of people who are satisfied with their current schedule. A study on the Netherlands' work week revealed that 1.5 million people would have liked to work more hours but were unable to.
Talent is key
While the debate about the pros and cons of a four day week rages on, regardless of whether your organisation could implement a shorter working week, without the right talent in place – success will be hard to come by. Before businesses try to optimise productivity through introducing a four day week, or any other innovative scheme, having the best people on board should be priority.
Looking for talent? At Skillfinder International we have a wealth of experience in sourcing highly skilled tech workers in across 22 countries globally. Contact us today
​