​The top complementary skills to help technology workers in 2020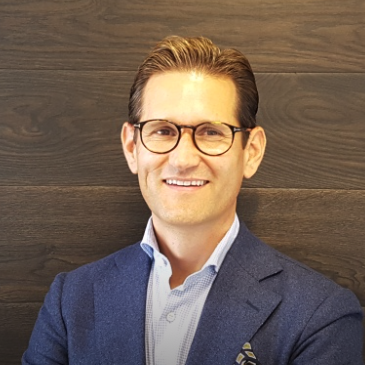 18 November 2019 by Grant Brummer
​
The top complementary skills to help technology workers in 2020
It's common knowledge that the tech industry can be an intensely competitive area, especially when it comes to landing the top jobs. Therefore, it's important that candidates, and anyone trying to reach their full potential, has as much of a rounded skill set as possible. So, without further ado, here's the top complementary skills you should develop as a technology expert in 2020:
Communication skills
As valuable as technical ability is today, one of the top complimentary skills to develop for technology workers is communication. Improving your interpersonal skills could quickly stand you out from the crowd and put you on the radar of top employers. In fact, when choosing between two seemingly equal candidates, organisations are now prioritising 'soft skills' as the key differentiator. According to LinkedIn's Global Talent Trends report, 92% of talent acquisition professionals reported that soft skills are equally or more important to hire for than hard (technical)
skills.
Emotional intelligence
The importance of soft skills also extends to emotional intelligence. As technology is subject to increasing rates of innovation, workers will require more self-awareness, empathy and self-regulation. Emotional intelligence skills promote compassion, respect and understanding among teams, and those who do not embody these traits will have a hard time fitting in with progressive business cultures.
Artificial intelligence
AI is currently the topic on everyone's lips. While it may not have rendered us obsolete just yet, between 2017 and 2020, AI is projected to have created 2.3 million new jobs. Therefore, it's hardly surprising that it's one of the top technology skills for the year ahead.  It's now almost
undisputed that every sector will be impacted by these technologies in some way, so it's crucial that professional are prepared to work with it. Even if you don't master the intricacies of AI, understanding it enough so that it can be incorporated in your work will be hugely beneficial.
Data science
Only a select few people will possess the necessary technical, business, mathematical, and strategic experience to call themselves data scientists, but with dedication, you can leverage your existing tech skills into a data science background. As more companies now rely on statistics
to make decisions – those who can be part of these conversations will become far more valuable.
Critical thinking
Critic thinking is another top technology skill for 2020. Valuable tech professionals will need to bring this to whatever they are doing in order to remain successful. The ability to adjust and adapt to rapidly changing market needs demands this. According to Tom Roberto, CTO of Core Technology Solutions, 'this kind of mentality matters far more than coding. Technology today involves everything from marketing to accounting. It's less about boxes and software.'
Cyber-security
As a result of several high-profile data breaches, consumers pay far more attention to how and why companies access their data. This means that businesses need as many talented people with cyber-security skills as possible. According to Michael Hoyte, Director of Cyber-Security at Life Cycle Engineering, 'the best thing you can do is have a good cyber-security baseline when entering the technical workforce.' Therefore, a solid grounding in cyber-security theory looks to be an invaluable resource for any tech worker. However, don't try to impress employers by hacking into their networks!
Flexibility
Flexibility is just as valuable as any of our previous top technology skills on the list so far. This is due to the fact that technologies are changing and evolving at such a fast rate, that without having the ability to adapt regardless of the latest developments, even highly capable workers could be quickly made surplus to requirements.
Just the tip of the iceberg
While the list above is far from exhaustive – and there are multitude of other skills not listed here that may potentially benefit workers – by mastering the skills listed above, tech professionals will put themselves in a great position to be innovative, productive and successful in 2020.
Looking for your next role? At Skillfinder International we have a wealth of experience in placing highly skilled tech workers in across 22 countries globally. Contact us today