​AI specialist jobs set to dominate top roles in 2020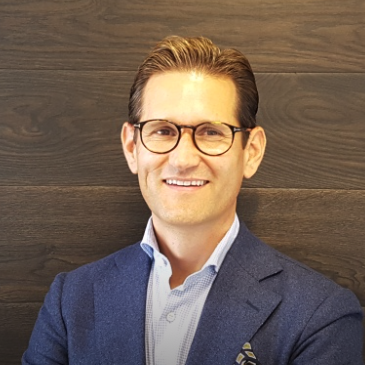 02 January 2020 by Grant Brummer
The end of 2019 saw the release of the LinkedIn Emerging Job survey 2020. The report, which draws its findings from an analysis of LinkedIn's 600 million strong membership, presents a number of key insights for tech professionals – notably that AI related roles are set to dominate the market in 2020. Here's what you need to know:
Artificial intelligence (AI) dominates market
AI related jobs made up the top emerging roles across the entire survey, with the industry valued at $1.2 trillion going in to 2020. This is mainly down to the rise of fields like cybersecurity and data science – but also its pervasiveness in industries such as business development and the financial sector.

In the UK, the top AI related role and number one emerging occupation was artificial intelligence specialist, with 18x more talent employed in this role than in 2015. This was followed by data scientist roles – described by Harvard Business School as 'the sexiest job of the 21st century' – and finally, robotics engineers.
Professionals are relocating
The report also states that record numbers of professionals are on the move - likely as a result of housing costs, political and regulatory change, and remote work opportunities. For professionals looking at working in US, cities like Austin, Raleigh, and Portland were the destinations attracting the most professionals holding emerging jobs.

In the UK, despite ongoing uncertainty surrounding Brexit, professionals from India, the US, and Spain are all relocating to take emerging roles within the country. However, in comparison, UK professionals are relocating primarily to the likes of Spain, Germany, and the Netherlands.
Demand for soft skills rises
The importance of skills like communication, creativity, and collaboration are also emphasised. The survey states that these aptitudes are virtually impossible to automate – so professionals that excel here will be more valuable in the future.

In fact, in IT Jobs in 2020, research from ZDNet and Tech Republic it was revealed that soft skills were the second most common attritube recommended by IT professionals to develop expertise in.
Skills to improve user experience are in demand
Another area of top emerging jobs was those that improve user experience. Whether it's qualitative research, usability testing, or content design, these skills continue to complement more tech and AI-related roles.
All industries are embracing emerging jobs
There has been a broad spread of industries embracing emerging job roles. For example, there was a 48% year on year growth in higher education hiring emerging roles and 41% growth in broadcast media. However, the bulk of roles were still concentrated in tech-related sectors. For example, the UK's top-three industries employing emerging jobs were information technology & services, computer software and financial services.
Gender divide
Gender disparity is still an issue within a vast majority of emerging roles. Currently, 65% of all these jobs across all industries are held by men. The telecommunications industry, for instance, has a male to female ratio of 81:19. However, this may be set to change quite drastically, with 71% of talent professionals reporting that achieving gender parity at their company is a top priority.
Tech jobs dominate
Ultimately, the full report presents plenty of information on job trends across numerous regions, and we encourage readers to visit LinkedIn to view the full report. One clear conclusion from the survey, however, is that tech-related roles continue to dominate the emerging jobs market.


Looking for your next role? At Skillfinder International we have a wealth of experience in placing highly skilled tech workers in across 22 countries globally. Contact us today.
Photo by Annie Spratt on Unsplash