Is there a Generation X retention problem on the horizon?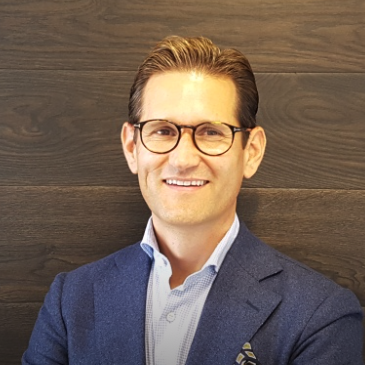 10 February 2020 by Grant Brummer
Is there a Generation X retention problem on the horizon?
Generation X (or Gen X), the demographic following the baby boomers and preceding millennials have been shown to work harder and display more loyalty than their younger counterparts. However, at a time when they should currently at the peak of their careers, data is hinting that a retention crisis may be on the horizon for this group.
According to research, the group are overlooked for promotions at higher rates than their counterparts in other generations, with the majority of Gen X leaders (66%) receiving only one promotion or none at all — significantly fewer than their Millennial (52%) and Baby Boomer counterparts.
Despite their high loyalty, Gen X is beginning to get frustrated. Currently, only 58% of Gen X feel that they are advancing within their organisation at an acceptable rate, as compared with 65% of Millennials. So, what is causing the Gen X retention problem?

Gen X retention
Baby boomers
To find out the source of the Gen X retention problem, many are pointing to the actions of baby boomers, who are deciding to stay in the workforce longer than previous generations, affecting Gen X advancement.
More than half of baby boomers are reportedly delaying retirement until 70 or later, because of financial insecurity and rising health care costs. As a result, older workers are not only holding onto their jobs longer but also are trying to advance into higher-paying roles.

Millennial focus and digital skills
At the same time, Millennials have spent several years at the centre of both corporate and media attention. After starting their careers during the financial crisis, many are looking to make up for lost time, focusing increasingly on career advancement. Companies have put a lot of effort and research into learning how to nurture millennial talent, the first generation to come of age in the digital era.
However, while Millennials are often thought of as the most digitally savvy, research shows Gen X leaders are just as confident in their digital leadership capability. Meanwhile, Gen X also excels in traditional leadership skills, showing empathy and drive for execution similar to their Baby Boomer counterparts.
Brunt of workload
While Gen X leaders aren't being rewarded with promotions as often as their Millennial and Baby Boomer counterparts, they are bearing the brunt of the workload. Gen X leaders in both first- and mid-level positions manage seven direct reports, on average, as compared with five direct reports for Millennials holding a management role at the same level.

What can organisations do to develop their Gen X leaders?
So, what do companies need to do to prevent a Gen X retention problem? Research from DDI puts forward a number of recommendations:

Personalise learning and development - The preferred mode of learning for all generations is personalised activities. Companies should identify what works for each individual's growth and ensure they develop in a way that suits them.

Provide Gen X leaders with external guidance - While Gen X leaders generally want to stay with their current companies, 67% said that they would like more external coaching development.

Use data to add objectivity to hiring - Many organisations make hiring and promotion decisions based on gut feeling, which can introduce unconscious bias. Assessments that measure leadership capability and potential can help organisations objectively spot people who have the right skills for the job.
No one size fits all
Ultimately, while data is pointing at a retention crisis for Gen X, there is no magic solution to ensuring the generation remains in the workforce. However, by continuing to challenge generational stereotypes, fostering strong training and development programs, and ensuring inter-generational mentorship programs - companies will be able to ensure a longer, healthier pipeline of talent for organisations.

At Skillfinder International we guide technology professionals to the right jobs, and help organisations navigate the world of technology talent. Find your next role here.
Photo by Elle Hughes​