Change is the new normality says JHC advisory's Jonathan Clark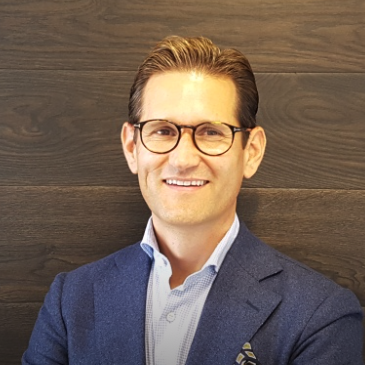 11 May 2020 by Thomas Eikrem
​Jonathan Clark is the CEO of JHC Advisory and a non-executive director of Opus Nebula, a market leading client reporting vendor, supporting the investment management industry with an on-demand, flexible and client centric capability that help firms improve their investment reporting, achieve greater efficiency and reduce overall cost.
Prior to that Jonathan was the founder and CEO of Citisoft for more than 30 years and has managed change, services and client relationships during volatile times.
Change is the new normality:
The City and the financial services industry have been in constant change, but some changes are more radical than others. The outsourcing vs. insourcing discussion has been going on for years – even decades – but perspectives are different. Recent events, obviously, require immediate action, but the medium to long term strategy still must be addressed.

Most successful companies take a balanced view regarding cost, quality, growth, innovation and the speed of change. Who do you want to partner up with, with regards to technology, operations and future strategy?

Adapting to change:
One thing is certain: the investment management industry is embracing alternative ways of working. Cloud solutions, software as a service, reporting as a service, managed services etc are all on the agenda and everyone's agenda, from clients to software vendors, from service providers to end users.

Impact and transition:
Most firms have managed the transition, the shock and the disruption better than anyone would have expected. Technology has matured, making it easier. The challenges are what is next, what will stay and what will unwind when normality returns. Direct interaction, in-depth knowledge and years of market expertise will not go away and are fundamentals of client relationships and strategic advice. However, there is an irreversible trend of outsourced, managed and hosted solutions and services. The most successful partners of the investment management industry, current and future, will take that on board and adapt their offerings accordingly.

Practicalities:
If one accepts that this is the direction of the market, with outsourced and managed solutions and services shaping future operating models and system infrastructure and architecture, governance and structure become more important than ever. The importance of close monitoring of performance, client relationships, efficiency, KPIs and statistics will be paramount for growing the business and servicing clients. From a services perspective, this means a global operation, based on the ever-changing requirements of the industry, demands agility and the ability to move swiftly. For software vendors, it requires the capabilities of a solid, mission-critical, end-to-end service in a Cloud based, multi-tenanted environment.

Thomas Eikrem, Head of Consulting Services, TEikrem@Skillfindergroup.com
Jonathan Clark, CEO, JHC Advisory, jonathan.clark5@btopenworld.com

Photo by bongkarn thanyakij