The lay-off action plan: Whether you see it coming or not, being laid off can be hard.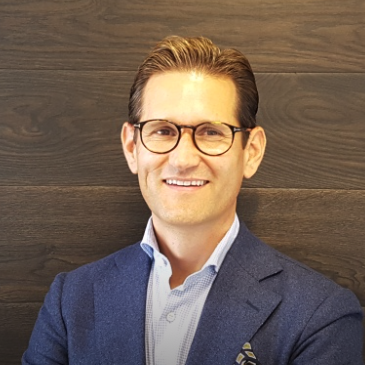 09 June 2020 by Grant Brummer
Whether you see it coming or not, being laid off can be hard. However, there's no need to panic. While layoffs can be difficult, they also offer a chance for a new beginning. Here's your layoff action plan:
Stay positive
While it may be tricky, it's crucial to remain positive. Don't dwell on your situation, but focus on what you've learned and what the future holds. Staying positive is critical to performing well in job interviews. In most cases, job seekers find a new role within six weeks of launching a job search.
Ensure you get what you're owed
Before you embark on your job search, a crucial part of the layoff action plan is to ensure that you are paid everything you are owed. Your final pay should include:
any redundancy pay you're entitled to

your last wages/salary

any 'pay in lieu' if you're not working your full notice

any holiday pay you're entitled to

any outstanding bonus, commission or expenses
Take a break
Layoffs are usually unexpected and can leave you feeling far from 100%. Therefore, if your financial system allows, it's best to take some time to rest and reflect. This is one of the most important things to do after being laid off, because it'll help you relax, come to terms with what happened, and prepare mentally for the next steps.
Rework your CV
Before searching for jobs, it's crucial that you dedicate some time to re-working your CV and ensuring it reflects your most recent role. Your experience, skills and training will potentially have changed drastically and it needs to reflect this. If you haven't updated your CV for several years, it may be time for a full refresh.
Write a cover letter
While many job seekers believe employers don't read cover letters, they can be a powerful tool in your job hunt. Sit down and take the time to write a fresh cover letter that highlights the contents of your CV. For those who have recently been laid off, a cover letter is also a chance to offer an explanation of why you are no longer in your most recent role.
Spread the news
Even though you may not want to disclose that you've lost your job, the truth is that layoffs happen. Once you've had a few days to process it and take care of administrative tasks, reach out to your contacts to let them know you are looking for work. Studies indicate that up to 85 percent of all jobs are filled through networking. If you've never really had to 'network' before – there's plenty of resources to find the method that suits you best. If you consider yourself on the shy side, don't fear, introverts can also be great at networking.
Account for your availability
Regardless of the reason for your layoff, during the interview process, you are going to have to explain why you are back on the job market. Take time to decide how to articulate your layoff. Keep it brief, positive and try not to share any negative details about your former employer.
Look to the future!
Ultimately, getting laid off is one of the most professionally traumatic experiences you can have. However the company may frame it, it's going to hurt. However, it's important not to lost perspective. Try to think of it as an opportunity that's ultimately going to do you some good. We often stay in jobs we don't like – amd with the right action plan, a layoff can push us out of our comfort zone into an involuntary job search -- which can lead to a better job, promotion, a career change, and, even, more money and happiness!
At Skillfinder International we guide technology professionals to the right jobs, and help organisations navigate the world of technology talent. Find your next role here.