Interview with Znipe Esports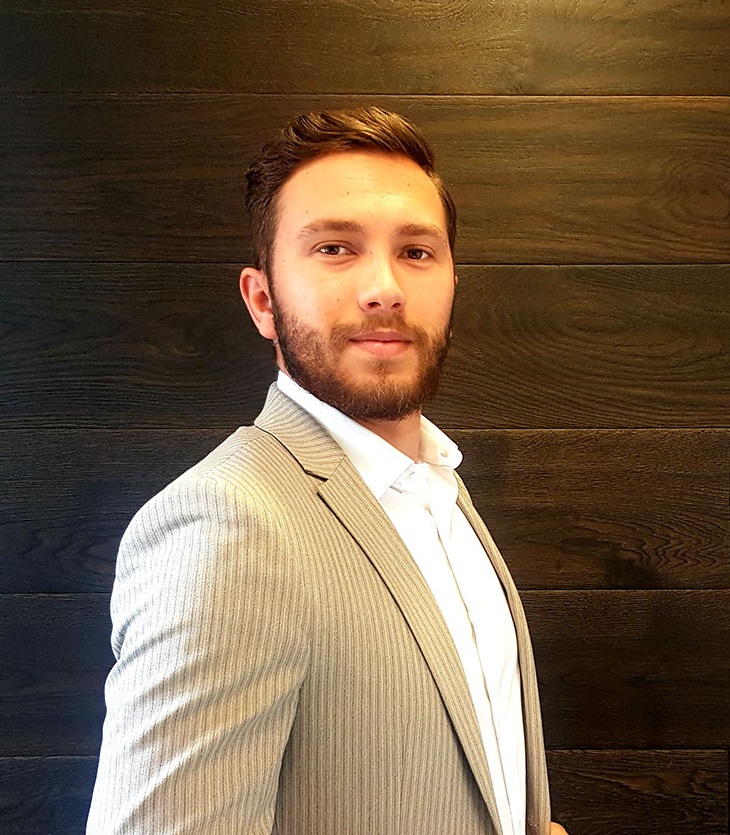 20 July 2020 by Brad Harris
​
The Interview Hub: Inside the Swedish Tech Scene
So far this series I have spoken to a MedTech company and 2 FinTech start-ups about how their respective industries had been impacted by the COVID-19 crisis.
I was given the opportunity to take a closer look at how a Start-up company at the complete opposite end of the spectrum are dealing with the effects of the pandemic on the eSports and streaming industry.
In the 4th episode of "The Interview Hub", it was my pleasure to speak with the Head of Development at Znipe eSports about the various impacts that COVID-19 has had on the eSports industry and how Znipe prepared themselves for a rocky period.
Who is James Trunk? - I'm Head of Engineering at Znipe eSports, where I've been since May 2019. My professional background is leading technology teams that build digital products – across a variety of different verticals such as recruitment, streaming, gaming, finance and now eSports.
Who are Znipe & what do they do? – Znipe were founded in 2016 with the vision of creating a platform to enhance the enjoyment and excitement of watching eSports online. Our product helps people to find the exact content they want to watch, presents statistics based on live game data, giving our viewers unique insights into the match, and lets people watch the action from multiple synchronised points of view.

What are Znipe trying to achieve within the Live Streaming market? – We are hoping to expand the eSports market, by introducing the excitement, passion, and drama to new fans, but also delivering an unmatched viewing experience to existing fans. With Znipe's streaming platform, everyone can understand and enjoy eSports action like never before.

We also want to help the eSports industry grow by creating new revenue streams and changing viewers payment behaviours. Let's take Spotify as an example; before Spotify, people would find ways of downloading and listening to music for free – but then Spotify offered a streamlined solution, which convinced huge numbers of people to start paying for their music. That's exactly what Znipe are trying to do in the eSports industry. We've been building a viewing experience that's so much better than the "free" (advertising-driven) alternatives, that we know viewers are happy to pay for it.

How are you different to other online streaming services within the eSports industry? – We partner with tournament organisers and game publishers to give them a premium platform to broadcast their eSports content. We help them to connect their event broadcast to our global video delivery pipeline, so their content can be enriched by our platform, and enjoyed by people on all devices and in every country around the world.

Our platform's features up the emotions and excitement of watching the matches live, or catching up with them as VODs. Our in-depth historical statistics let us create dramatic storylines to share with the viewers, so they know what to look out for, both before, during, and after a match.

How has COVID-19 impacted the industry? - It's impacted the industry in several ways, both good and bad. One of the positive impacts on the industry is that more people have had their attention turned to eSports. Because for a short period of time eSports was the "only game in town", due to traditional sports stopping their broadcasts. Now that situation has started to come to an end, with many sporting events starting back up, but it was certainly a big boost for our market.
The downside for us is that eSports events are usually held in a huge arena with up to 50,000 people cheering and screaming just like a normal sporting event. And obviously that hasn't been able to happen during the crisis.

Another knock on the market is that eSports is traditionally funded by sponsorship and advertising. And those are two industries that have taken a big hit during this crisis and if that is your only way of generating revenue, then that's problematic for growth. Which is all the more reason for games publishers and event organisers to unleash the power of direct monetisation, by partnering with us at Znipe.

What's been the biggest knock-on effect to Znipe specifically? – One of our biggest partners is Riot Games, creators of the huge global hit game League of Legends. Riot haven't been holding live eSports events during the crisis, so our broadcasting for them has been temporarily halted.
The business development side has been slightly more challenging because it feels like companies are a bit more cautious about new ventures because of the unknowns surrounding the crisis. Though that may be easing now, as companies start to plan for the "post crisis" world.
How have Znipe adapted to the changes brought on by COVID-19? - I think the biggest impact has been how fully remote work has changed how we collaborate. We were in the fortunate position of always having part of the company that worked remotely – so we already had many of the tools and processes in place to make a smooth transition to full remote work.

One particular challenge has been figuring out how to run great innovation and brainstorming sessions remotely. We were already using Notion as our knowledge base, but it quickly became our go-to tool for collaborative brainstorming, and has helped us to hold efficient retrospectives and user story mapping sessions remotely. Figma has been great for collaborating on product and UX/UI design.

We've always used Slack, but after we started working remotely we added a Slack channel for random coffee breaks; where every Monday you get paired up with someone within the organisation and then you book a coffee together. It's a great way to ensure that people in the team get some of those "water cooler" and lunch break chats happening, even when we're not in the same location.
How has recruiting for Znipe changed? - The feeling of recruitment changes when you are forced to interview and onboard people remotely. But for us, the steps have essentially remained the same. We definitely miss meeting people in person, shaking their hand, and showing them around the office. But video interviews have been a surprisingly effective alternative.
Onboarding definitely became more of a challenge for us, because you need to introduce new team members to the rest of the team, to the company, and to the culture, all without meeting them in person. However, our daily video standups, Slack GIFs, and random coffees have definitely helped with that process.

We had this fortunate situation where we were already comfortable with our online tools and because our process for transitioning was fairly smooth, I think the remote work situation has actually been working very well for us.

What do Znipe's expansion plans look like for the remainder of 2020? - When it comes to recruitment, we're always open for world-class people. If we see a profile that's absolutely top notch, then we would always like to meet them because we know people like that are rare.

With great people, It's always the right time to hire them.

But since we've just completed a recent round of hires, we're not actively looking for someone right now, based on the current deadlines that we're working towards.
What should we expect to see from Znipe in the coming years? - We're very excited about the upcoming relaunch of our platform, version 2.0 if you will, which I think is going to blow people away with the level of experience and how much more enjoyable it is to watch eSports using our new features.

And we hope to spread that amazing experience across many different games and start working with other games publishers and other tournament organisers to offer a wider variety of content to eSports fans.

In the future we'd also like to partner up with mobile telecommunication companies, who can deliver our premium eSports experience to their customers on the go.
Have you got any advice for people or companies looking to transition back to work? - It should go without saying that companies must prioritise the health and safety of their employees and customers, over their profits. But I think that there are other factors involved in the transition back to "normal"; people are missing the social interaction which might negatively affect their mental health.

So, while we do have this situation where people are still working from home you need to really invest the time in talking to people and making sure that you're there to support them. Try and be as innovative as you can to try and keep people interacting with one another in the organisation. And if remote work and customer meetings have been working better than you thought during the crisis, consider how you can continue to make use of them even when the crisis is over.

Thank you to James for taking the time to be a part of "The Interview Hub" and for giving us a deeper understanding of how the eSports industry has been impacted by COVID-19

If you would like to participate in this series of interviews or would like to discuss recruitment solutions, please don't hesitate to contact me on bharris@skillfindergroup.com