Can a company's Purpose be too lofty or idealistic?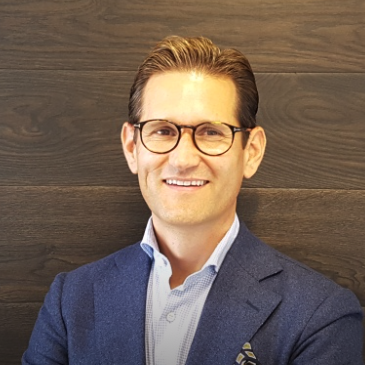 21 September 2021 by Grant Brummer
The pandemic gave everyone a chance to look closely at their lives and think – what are we all doing... and is it really worthwhile?
Embarking on the same quest has given us at Skillfinder a chance to reflect, not only on the history of our company but also what we want to achieve in the future and why we do what we do – what is our purpose in all of this?
Since 2003 we have been building a business that helps our clients attract the talent, they require to build successful businesses. We have worked very closely with some incredible companies recruiting talented people for amazing opportunities world-wide – it's what we do well.
As the world was turned upside down in 2020, most of us had to learn new ways of working, managing and motivating remote teams and protecting our people's livelihoods, and so as we begin charting a new course through the upturn, we have been reflecting on why we exist as a company – why we do what we do.
We attended several workshops with the team, designed to elicit authentic responses to the question: "Why does Skillfinder International exist?" It was hard at first, we had to look deep within ourselves as founders and leaders, as humans and as businesspeople. Everyone was involved, from the operations team to the sales team to the newest recruits and what we discovered was a purpose that was surprising, exciting, and fulfilling at the same time:
Our Purpose unites us and guides our actions every day. At Skillfinder we exist to change lives for the better, while building fairer workplaces.
Sounds lofty right?
The question is: would we have embraced such a 'lofty' purpose without considering the bigger picture on how every one of us can contribute to shaping a more diverse, inclusive and fairer society; one that reflects the rich tapestry of the world we now live in?
Probably not.
Discovering our purpose can't just be about coming up with a lofty statement, it's about identifying a deeper calling, an authentic 'pull' guiding us in all we do. We spent hours in workshops, interviews, and writing, trying to reflect on the business and have developed several pillars to support our purpose. When you reflect on a recruitment business from the outside, it looks really simple but it isn't and the more we explored this, we realized our purpose comes from our people, not from what we do.
You can't look at a company's purpose in isolation, we're also going through a deep employee experience project right now, so we can make sure we live by these purpose pillars and hold our leadership accountable.
Purpose means nothing without action - that's something we feel right now because our refreshed purpose has generated a long list of actions for our team to make sure we do it right and help create amazing lives.
​
Now that we have a purpose that feels right and authentic - because the whole team spent time unearthing this, it's not so hard to say, "our job is to recruit talented people to amazing opportunities world-wide, but our purpose is to change lives for the better, while building a fairer workplace".
Into a new chapter we stride, this time doing what we do on purpose…
​