​Developing a Willingness to be Flexible and Adaptable in a Changing World Can Help You in Your Career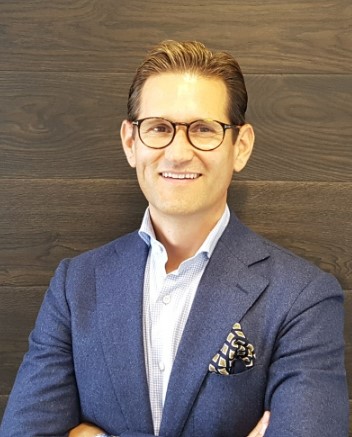 07 February 2023 by Grant Bummer
If the last few years have proven anything, it is that the world is far from predictable and even the best strategic plans can be disrupted through factors out of our control. The pandemic unleashed some unforeseeable challenges to businesses worldwide, with even the most successful and financially stable companies experiencing significant disruption.
Fast solutions such as providing improved online services and arranging for employees to work from home helped many businesses to weather the storm. One of the key lessons learnt from this challenging period is that flexibility and adaptability is paramount, both in terms of technological infrastructure and employee skills and mindsets.
In addition to investing in agile technology solutions, employers are increasingly looking to recruit people who demonstrate flexibility and the ability to adapt to fast-paced changes or unusual situations. These soft skills – or as we like to call them 'human' skills can be just as important for an employee's contribution towards business performance as technical skills or industry experience.
By developing a strong willingness to be flexible and adaptable, you become a more attractive candidate for new job roles and promotion opportunities. Therefore, working on this area of your skillset can be very beneficial to your career prospects.
How to become more adaptable and less fearful of change
Humans are inherently afraid of change, particularly changes that are out of their control and fear of change is one of the biggest barriers to career progression. People react to change in different ways, largely influenced by their past experiences and their self-esteem.
However, you can develop strategies that will ensure you become more adaptable and less fearful of change:
· Push yourself out of your comfort zone
Going outside your comfort zone can be daunting but once you start doing it, your self-confidence will grow. Volunteer for additional responsibilities, join a professional network or even challenge yourself outside of work with a target such as running a marathon, climbing a famous peak or learning a difficult skill, like a new language.
· Develop a positive mindset
Positivity is a crucial mindset during challenging times and developing a positive mindset can help you to overcome fear of change. By focusing on positive thoughts and reflecting on positive outcomes while shutting out negative thoughts, you can slowly change how you react to change and other stressful situations. Spending more time with positive-minded people can also help you to develop a more positive mindset.
· Focus on the present
Anyone who practices mindfulness will already understand the benefits of focusing on the present, rather than dwelling on the past or over-thinking the future. Meditation and breathing exercises can help you to become more present-minded. Removing distractions and taking breaks for a short walk can also help you to improve your focus on the present.
· Reflect on what your fears are - what is the worst that can happen?
You will have heard the phrase 'face your fears' and doing this can be a major stepping-stone towards overcoming fears. When a situation arises that causes fear or anxiety, take a moment to reflect on what is the worst that could happen. Perfectionism can be limiting, so trying to accept that you will make some mistakes along the way will help you to get past this barrier.
Working on your flexibility and adaptability using some of these strategies will provide you with experiences that demonstrate you are keen to embrace change and take on new challenges, which will benefit employers in many ways and open up more career opportunities for you.
​
This blog is a part of our on-going series "Our guide to the human skills you need to get ahead"