Which type of IT worker are you?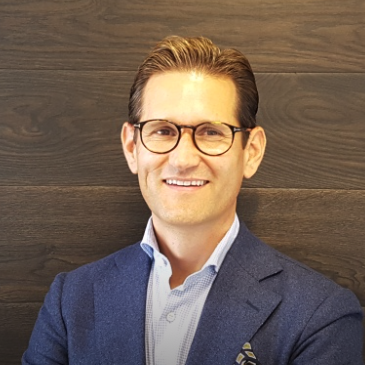 16 April 2020 by Grant Brummer
​According to a recent survey of over 1000 workers across the UK's IT and tech sectors conducted by CWJobs, in collaboration with culture fit specialists Good&Co, there are six main personas amongst UK IT workers in the modern workplace:
The six types of IT workers
Chameleons
According to the survey, 22% of workers were identified as 'chameleons.' These individuals are 'the most measured group, yet with a slight disposition towards adventure and embracing new experiences.' To attract these workers, companies need to offer 'a new challenge, and good salary and benefits', as 'this group is the most likely to leave due to a lack of career progression.'
Industries of interest include arts & culture, while their preferred specialities are cloud and coding. Chameleons are likely to find themselves in infrastructure roles, such as system analysts, and testing roles, such as test technicians.

The High Flyers
17% of respondents were 'high flyers.' This type of IT worker is 'driven by the will to move up the career ladder and reach a senior level.' As a result, they're the most likely to stay in a role for over five years, High flyers stem from a wide range of industries, and lean towards specialising in general IT and cloud. Naturally, they will most likely be found occupying leadership or software developer roles.

The Curious Collaborators
16% of those surveyed were 'curious collaborators.' According to the study, 'this sociable and extroverted group' are calm and less competitive. The survey goes on to state that 'personal connections and collaborations are the biggest motivators for such individuals.' To attract this persona, a job role needs to be 'intellectually stimulating and provide a real challenge.'
Curious collaborators are open to all types of industries, with the survey stating 'their primary focus is on building a wide network of professional connections.' However, they generally lean towards specialising in cybersecurity, with roles of interest usually including architect & infrastructure roles.

The Outlaws
16% of those surveyed were outlaws. These individuals are 'prepared to push the boundaries to get what they want.' Outlaws are 'forthright', 'unlikely to follow rules blindly', and prefer work that is relatively stress-free. This means that this type of IT worker often looks for roles that allow career progression along with a healthy work-life balance.
Industries of interest are most likely to be finance & legal, while preferred specialities include cybersecurity and coding. Outlaws often gravitate towards roles as penetration testers or in business intelligence.

The Provocateurs
Provocateurs, who made up 15% of respondents, were the most extreme scorers in terms of personality, and also the 'the most interested in training and upskilling.' The survey states that these people 'bring something different to a team, with their personality predisposing them to be a versatile employee.'
This group is generally 'attracted to roles with professional development and a good work-life balance' Provocateurs are 'the least interested in exploring different industries, prioritising a job that serves them'. Overall , they 'strongly prefer to work in IT & Telecoms', working in general IT and cloud, and are most likely to feature as business intelligence analysts.

The Diplomats
Finally, 13% of those surveyed were diplomats. The highest scoring group for empathy, diplomats 'have a knack for persuading and caring about others in the team.' They're qualities include a 'caring nature', 'sympathy' and a 'cautious disposition.'
The diplomat's highly protective nature means this type of IT worker is drawn to cybersecurity over other industries, with a high proportion of individuals occupying roles in security. However, areas of interest are wide ranging, such as travel & transport, architecture, engineering & building.

There are roles for all personals
While this survey aims to better help companies attract talent and help candidates understand themselves - whatever type of IT worker you believe yourself to be – we can connect you to the companies you need to take your career to the next level.

At Skillfinder International we guide technology professionals to the right jobs, and help organisations navigate the world of technology talent. Find your next role here.
Photo by ThisIsEngineering