Is now the right time to switch from contract to permanent?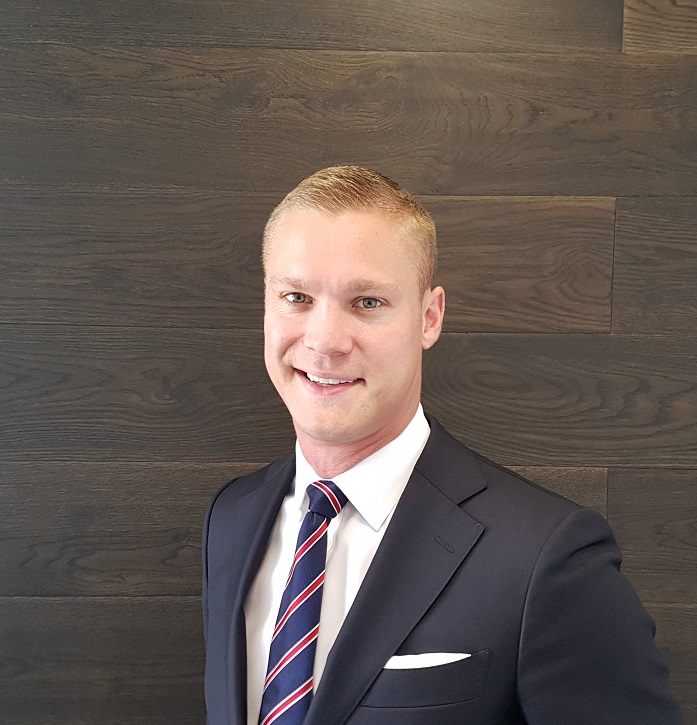 17 February 2021 by Stuart Egerton
One thing I've learned from years of helping contractors decide whether to switch from temporary to permanent is that you've got to ask yourself hard questions - you're not just choosing how you want to receive your monthly salary, you're deciding the direction of your life.
Trying to decide on changing your employment status from contract is a little more complicated than it has been in the past. You have to consider the upcoming changes to tax legislation in several countries, there's the impact of the pandemic on the global economy and job security and knock-on effects of Brexit on your sector.
However, when I'm asked about whether it's the right time to make the change, I still ask the same question that I've asked for years to help people make the right decision.
Changes coming for contractors
There is going to be a period of change in the temporary workforce across the finance sector. As global banks work out how to set key resources up outside of London post-Brexit, they will need to re-evaluate their short-term temporary workforce - consultancies, contractors, temp workers etc. and where they can best position them.
There's legislation in various countries gearing things to make the tax implications of hiring contractors and consultants less vague while making life more complicated for contractors. If you're based in Luxembourg right now, you're likely to have a tough time switching as it's competitive. While the grand duchy continues to work on changing its reputation as a tax haven, contractors face new (and sometimes scary!) changes in the way they pay tax. I'm seeing a lot of contractors in Luxembourg looking to make the move into permanent positions.
On the other hand, in the UK, there are many organisations using IR35 to trim the fat on consultancy and move to make more people permanent workers. As a result, we're seeing plenty of people make the move now. And it's similar in Germany.
In regions where companies are having to reduce the temporary workforce while increasing the number of permanent staff, I think there are opportunities for 'legacy' contractors to propose themselves for permanent positions for the kind of pay they need to feel comfortable. When a company trims a significant contract workforce down, it doesn't necessarily make savings because it has to allocate the money to permanent salary allocations. Effectively, contractors could save employers money on the process of getting contractors onto PAYE or statements of work.
But is it a good time for me to switch?
There's plenty of evidence that Covid has affected contractor movement as it makes sense to a lot of people to play safe during the pandemic and stay in their posts. Don't put external factors first If you're thinking about moving from a contract or consultant job to perm, tax legislation, Brexit or COVID can't be your first consideration. There are other, more important questions you need to ask yourself.
When one of my clients asks me whether it's a good time to move from temporary to permanent, I always respond with several questions, because there's never an easy answer. And the first question is always 'why?'.
You've got to look at the stage of life you're at and where you want to go next because that's what you're really deciding, not just how you want to pay income tax in the future.
Why do you want to move to a permanent position? It's a question I find a lot of people haven't asked themselves properly or explored in much detail. I don't mean just the obvious answers. You've got to get to the root cause of your need for change, which probably isn't just 'security'. You've got to look at the stage of life you're at and where you want to go next because that's what you're really deciding, not just how you want to pay income tax in the future.
Whether it's market turmoil or a pandemic - whatever has brought you to the moment of deciding whether to make this massive change is a springboard. It's a sign that it's time to have a look at your career and life and work out what you want. If you don't know where you're going, you can't set yourself a realistic strategy for getting there so you need to ask yourself some hard questions about where your life is going and where you want to be in the next ten years.
In my experience, people who are serious about the change to permanent have done so based on things that increase the quality of their lives. Maybe they've been making a lot of money and enjoying it for years but got to 40 and realised they haven't built up a pension. Or they've started a family and realised how comforting it would be to have their kids on the company healthcare policy. Buying a big house can be easier on a permanent contract, as can navigating your career path - there are plenty of benefits permanent roles can bring.
The point is, there's no easy answer to the question of whether you should keep your temporary status or go permanent. Just remember to put your own goals and life aspirations first instead of trying to react intelligently to market conditions.
----
Stuart Egerton is Head of Business Development at Skillfinder International. Follow him for updates or contact him through his online profile.